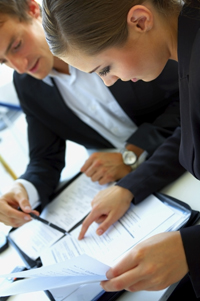 Managing a benefits plan is one of the most time-consuming of all your Human Resource responsibilities. Today, benefit plans are laden with complexities concerning compliance and the ongoing changes in health care regulations. You can simplify your day-to-day administrative requirements by using Evolve Insurance Advisors's expertise and on-site support in the following areas:
Benefits enrollment
Premium Invoice Analysis and Reconciliation
Employee Benefits Hotline
Employee Health Advocate Services
Claims Assistance
Benefit Plan Descriptions
Compliance and Legislation Concerns
Health Care Reform Guidance
We can inform your employees about the various benefit plans, facilitate enrollments and terminations, provide first-class benefit communication materials, and more. Plus, your employees have access to a toll-free number, where benefit professionals will provide administrative and health insurance related expertise.